Porcelain Veneers Near You
The main purpose of porcelain veneers is to improve the appearance of your smile. Veneers are thin shells that are custom-made to match the colour of your teeth. The veneers are bonded to the front of your teeth and can change their colour, size, shape, and length.
If you are seeking porcelain veneers in Ottawa, you can reach out to Apple's Dental Clinic!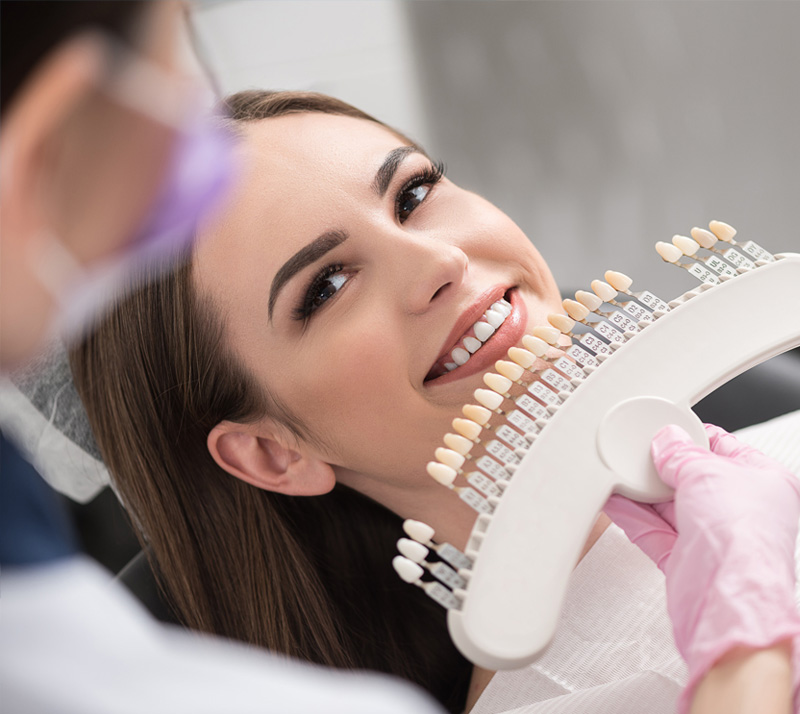 Benefits of Receiving Veneers
Veneers look natural, and porcelain veneers are stain resistant. They do not need as much work as dental crowns, and they are more durable.
Individuals with worn, discoloured, chipped, or irregularly shaped teeth can use veneers to enhance their smiles.
You can find porcelain veneers near you at our Ottawa dental clinic!
Procedure for Porcelain Veneers in Ottawa
Receiving veneers may require up to three visits to your local dental clinic. The first visit is mainly for consultation and discussion, while the other two are for creating and applying the veneers to the patient's teeth.
During the first appointment, your dentist will chat with you about your smile goals. The dentist will then conduct an exam and x-rays to ensure that your veneers are the correct choice for your teeth.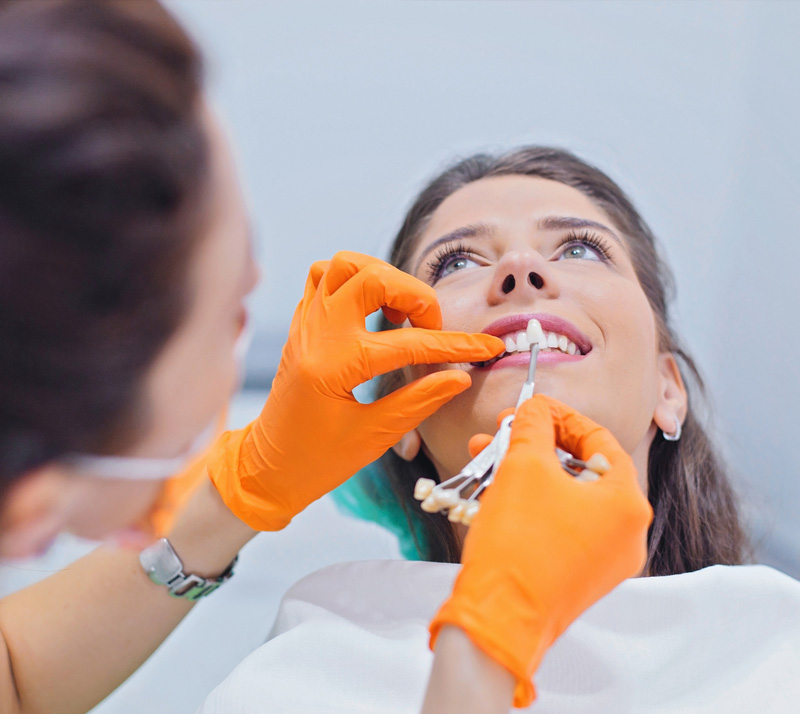 Preparing Your Teeth
Your dentist has to make sure your teeth are ready to receive the veneers. The surface of your tooth (or teeth) is shaped correctly to ensure a perfect fit. During this time, you can talk with your dentist about if you prefer numbing before trimming off the enamel. Then, your dentist creates a model of your tooth that they can send to a laboratory for the creation of the veneers. Typically, veneers take two to four weeks for fabrication before they come back, but temporary veneers can be set in place in the meantime.
Bonding the Veneers
At the next appointment, your dentist will test the veneer on your tooth. That way, they can make sure that the shell fits your tooth and the colour is what you want. The dentist will clean, polish, and etch your tooth to ensure no bacteria are stuck underneath. Etching will roughen the surface of your tooth to allow a better bond between the tooth and veneer.
If necessary, they will make small adjustments before permanently cementing the shell onto your tooth and ask to check your bite once the veneer is in place. A follow-up visit will make sure your gums and teeth accept the veneer's placement.
Are You Seeking Porcelain Veneers Near You?
Apple's Dental Clinic provides treatment for porcelain veneers in Ottawa. We want to help you achieve a smile you feel confident with! We are available in the evenings and on Saturdays for appointment bookings.
Contact us if you have questions about our porcelain veneer services!