Dental Cleanings Near You
Dental cleanings are vital for protecting your oral health. With cleanings, you also receive exams that show early signs of tooth decay, cavities, or even oral cancer. Early diagnosis is vital for treatment because the sooner you find those issues, the easier they become to fix.
Book with Apple's Dental Central in Ottawa to ensure your teeth and tissues are healthy!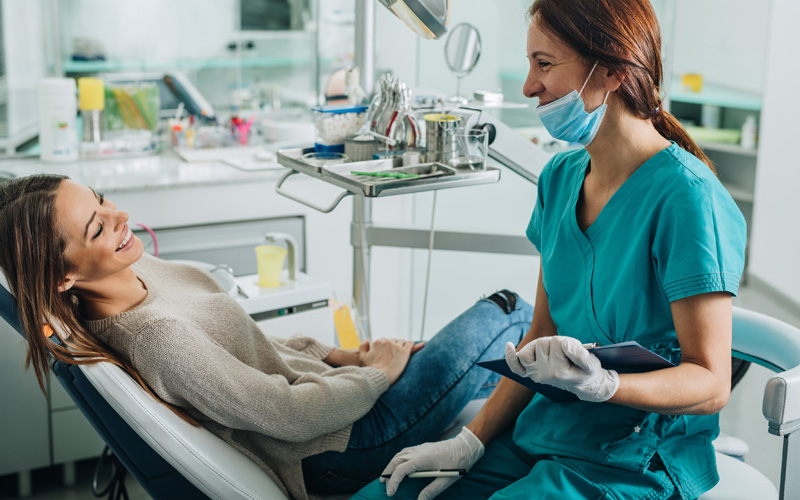 What to Expect with a Dental Cleaning
Many people feel nervous coming to the dentist, but we always try our hardest to help you feel comfortable throughout your appointment.
When you come in, you'll have to talk with your dentist about any medications or issues you may be experiencing. Afterwards, a physical exam will show any issues that your dentist will talk with you about, such as cavities.
Next, a scaling procedure will eliminate plaque and tartar above and below your gum line. This part is truly important for preventing gum disease.
Benefits of Receiving Dental Cleanings
There are many benefits (and no cons) to getting a dental cleaning near you.
Get Rid of Tartar
When you receive bi-annual dental cleanings in Ottawa, you can get rid of built-up plaque and bacteria. When plaque turns into tartar, you need a professional dental cleaning to get rid of the bacteria. As tartar is difficult to clean, our regular toothbrushes are unable to do the job.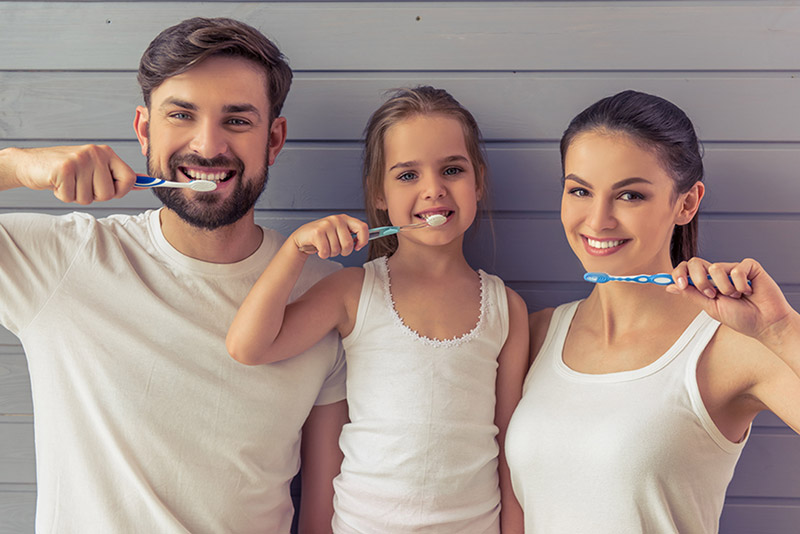 Prevent Gum Disease
Having poor oral hygiene habits means you are more likely to develop gum disease. Symptoms of gum disease are initially harder to notice and is not typically associated with physical discomfort. However, if left untreated, the disease can cause teeth to fall out over time. Seeing your dentist twice a year will help you keep healthy dental habits and avoid the development of such oral health issues.
Brighter Smile
A hygienist uses a high-powered brush to get rid of stains and tartar during your cleanings. And, if you want an extra bright smile, you can ask our Ottawa dentist about in-house or take-home whitening treatments.
Early Diagnosis
You can get better treatment of your dental issues when you catch them early on. Gingivitis can lead to periodontal disease and tooth loss. Oral cancer can become more difficult to treat with longer recovery times. When you visit our clinic bi-annually, diagnosis and treatment of your ailments become much easier.
We offer great dental cleanings in Ottawa to new and existing patients.
Schedule a Cleaning with Our Ottawa Dental Clinic
Visit Apple's Dental Central to receive a dental cleaning near you. We are open on Saturdays and evenings so that you can fit us into your busy schedule! Also, we offer electronic insurance processing for your convenience.
Contact us if you have any questions about our cleaning procedure!