Dental Bridges Near You
Dental bridges will help you fill gaps in your teeth and fill out your smile. Bridges can be used for one missing tooth or multiple missing teeth. This restorative procedure can make you confident in your smile and prevent other oral issues.
Contact Apple's Dental Clinic if you are interested in receiving dental bridges in Ottawa!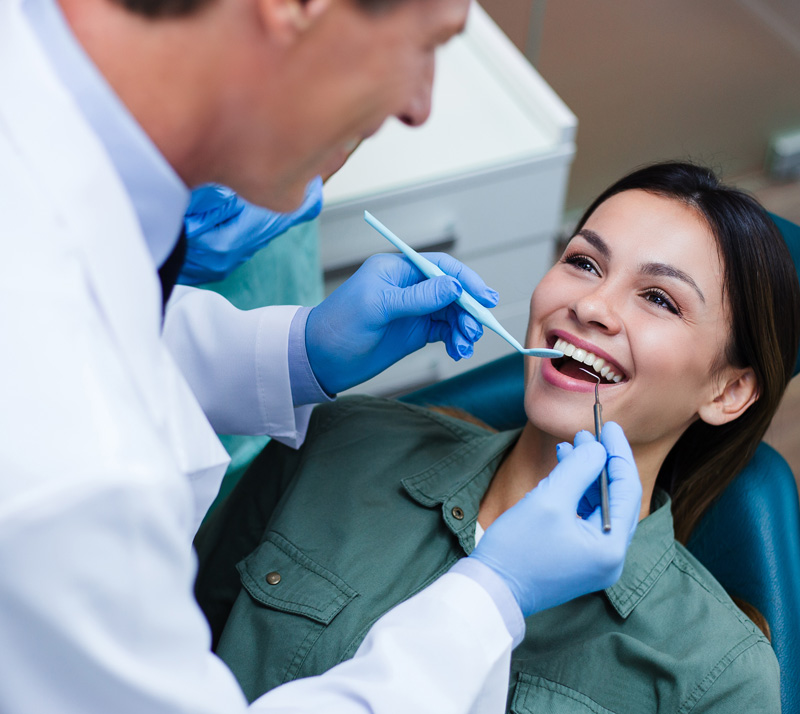 How Do Dental Bridges Work?
A dental bridge has at least three crowns put together. So, if you are missing one or more teeth, the dental bridge will fill the gap with at least one artificial tooth. The dentist will cement the bridge into place after ensuring it's the right fit for you.
A few reasons people often need dental bridges are gum disease or injuries. To qualify for a dental bridge, you need healthy teeth on either side of the gap. When there is a large gap in your mouth, your existing teeth will try to make up for that space. If the gap is left alone, you can develop serious oral issues.
Among other problems, your bite gets affected, and chewing becomes more difficult. If you have large gaps, you should find a dental clinic that offers dental bridges near you to fix the problems before they become worse.
Different Types of Dental Bridges
If you qualify for the procedure, you can contact our clinic for dental bridges near you. There are four main bridges that you can discuss with our dentist:
Traditional Fixed Bridge
The traditional bridge is very common. These devices are composed of two or more crowns and an artificial tooth and filler teeth all connected. The crowns help keep the bridge in place.
Cantilever Bridge
The cantilever bridge only connects to one tooth. Someone who only has teeth on one side of their gap can consider this option.
Maryland Bridge
Often, individuals missing their front teeth have this type of bridge. This bridge is supported by a framework and has wings on each side to bond to your real teeth.
Implant Bridge
The implant bridge is similar to the traditional one, but it does not get cemented to the teeth. The bridge is supported with implants.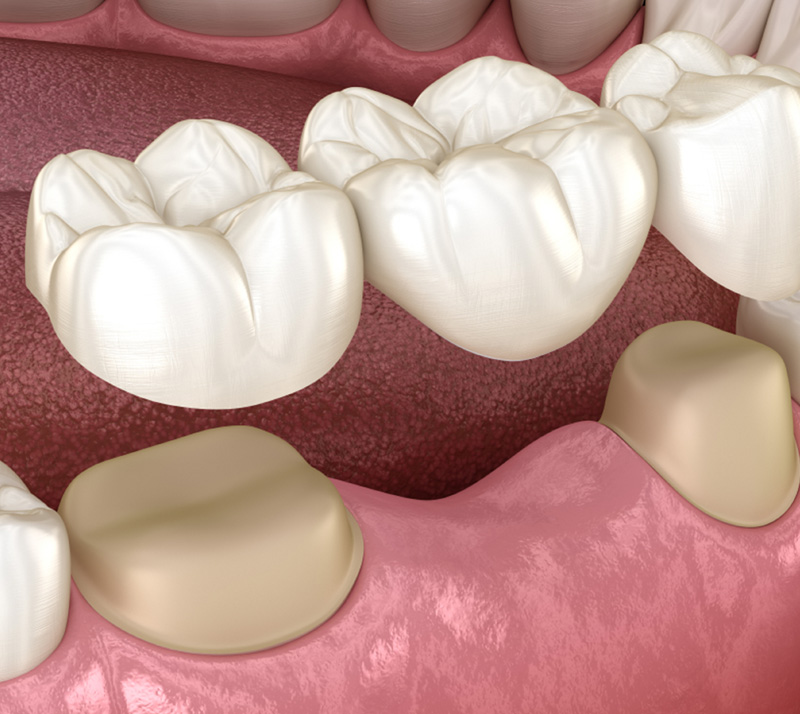 At Your Appointment
Receiving a dental bridges often requires two appointments. You first need to have your abutment teeth prepared and reshaped. Part of the enamel gets removed to make room for your crown. Afterwards, your dentist will take impressions of your teeth to create a mold. A temporary bridge is placed to protect any exposed areas in your mouth while a dental laboratory makes your bridge.
The dentist can remove the temporary bridge and place the permanent one at your second visit. They will make sure your bridge fits comfortably before sending you home.
Getting Dental Bridges Near You
Visit Apple's Dental Clinic for your dental bridge needs. We accept electronic insurance processing to make payment easier!
Contact us today for booking or any dental bridge questions.