Dental Implants Near You
If you have missing teeth, you may be a candidate for dental implants. We need to replace our missing teeth for multiple reasons. Bacteria and tartar settle quickly in these spaces because they are harder to clean. You can become more at risk for gum disease and tooth decay. Another reason to replace missing teeth is that your other teeth will compensate for the open space. The moving teeth can create problems with your teeth and jaw function and cause tooth sensitivity.
Contact Apple's Dental Clinic! We offer dental implants in Ottawa.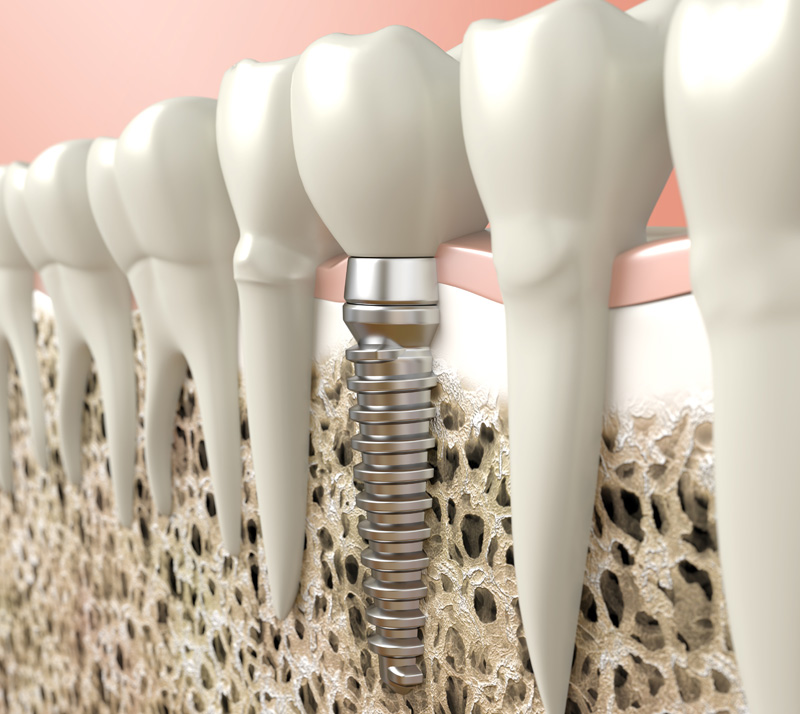 Do I Need Dental Implants?
Almost anybody with missing teeth can think about dental implants as an option to replace them. People lose teeth because of gum disease, tooth decay, injuries, and more. A few requirements for an individual thinking about implants include healthy gums and a strong jawbone. Your dentist may not recommend the procedure if you have a condition that can affect how your bones heal. Moreover, smoking is not recommended for roughly two months after the implant. Smoking increases bacteria in the mouth and might cause an infection.
Procedure of Dental Implants in Ottawa
Implants are a lengthy process that needs a few different appointments. However, once the artificial tooth is placed, it becomes a part of your jawbone and mouth.
First, any damaged teeth are removed if necessary. Next, your jaw is assessed to ensure it is strong enough to handle an implant surgery. You may need bone grafting if your jawbone is too soft. The graft may use bone from a different place on your body or a bone-substitute material that can support structures for bone growth.
Each patient is different; some individuals only need minor bone grafting that is doable at the implant surgery stage of your treatment. After your jaw is ready, you are ready for the dental implants surgery. Your surgeon will cut open to your gum, exposing your bone. Deep holes are drilled for the placement of the metal post. Your jawbone needs to grow into the post, which might take several months to build a solid enough base for the artificial tooth.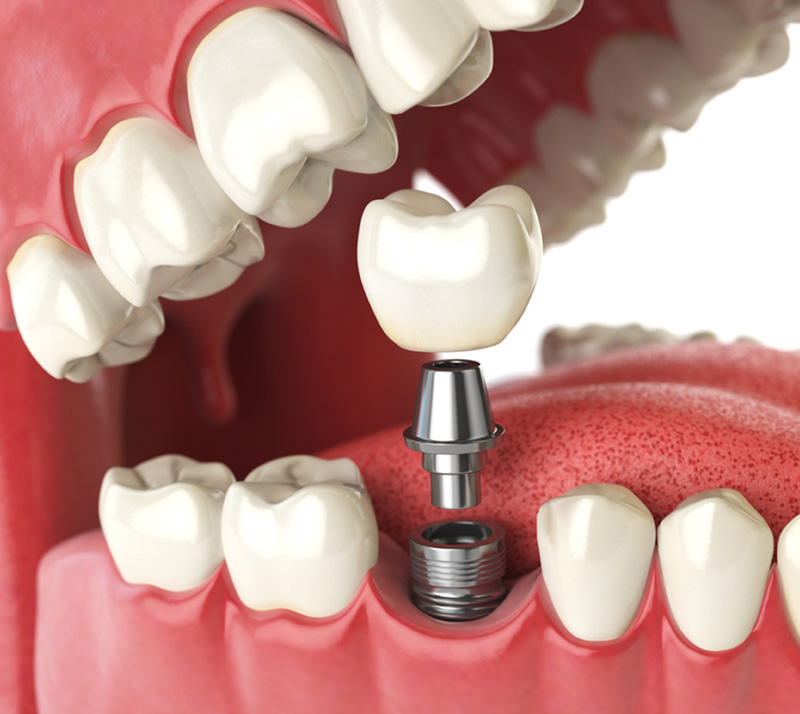 Once you have a good base, you need another surgery to place the abutment where the crown attaches. After a two-week healing period, your artificial tooth is attached. You have the option of either a removable or fixed tooth. You can talk with your dentist about which implant option works the best for you.
Implant Recovery
As with many other dental procedures, you can experience swelling, bruising, and minor bleeding. You might need pain meds and antibiotics to prevent infection. Most implant treatments are successful. If there are issues and the bone does not fuse well with the implant, you can try again in three months.
With proper oral hygiene, avoiding smoking, and seeing your dentist at least twice a year, your implants can last up to 25 years.
Searcihng for Dental Implants Near You?
Apple's Dental Clinic offers dental implants in Ottawa. We accept electronic insurance processing to make your payments easier. You can come and see us on evenings and weekends, so you don't have to interrupt your busy schedule. Contact us for booking or if you have any questions about our implant procedures!